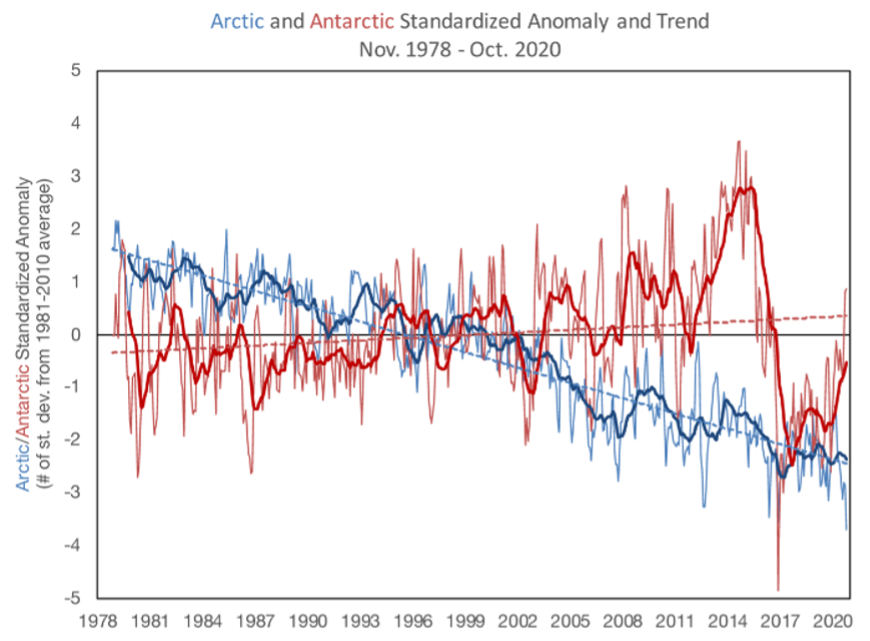 THE MIZ STUDY
The Marginal Ice Zone (MIZ) Study is a comprehensive, multi-disciplinary, and collaborative Antarctic science program that focuses on one of the fastest-changing regions of the Southern Ocean.
This science project has been designed to provide samples, data, and synergistic analysis to understand the (East) Antarctic marginal ice zone (MIZ), and its efficiency in promoting (or reducing) ocean, atmosphere and ecosystem functions.
The MIZ Study will deliver essential information and material for government policy and meet international obligations, including long-term monitoring, in-situ* datasets, and Earth System analysis.
*in-situ (collected in the field during an expedition / as opposed to remotely sensed) datasets
DEFINITION OF THE MIZ
MIZ (Marginal Ice Zone) is the transition from compact sea ice to open ocean. The definition is related to both sea-ice concentration and wave effect on sea ice, usually  a combination of both.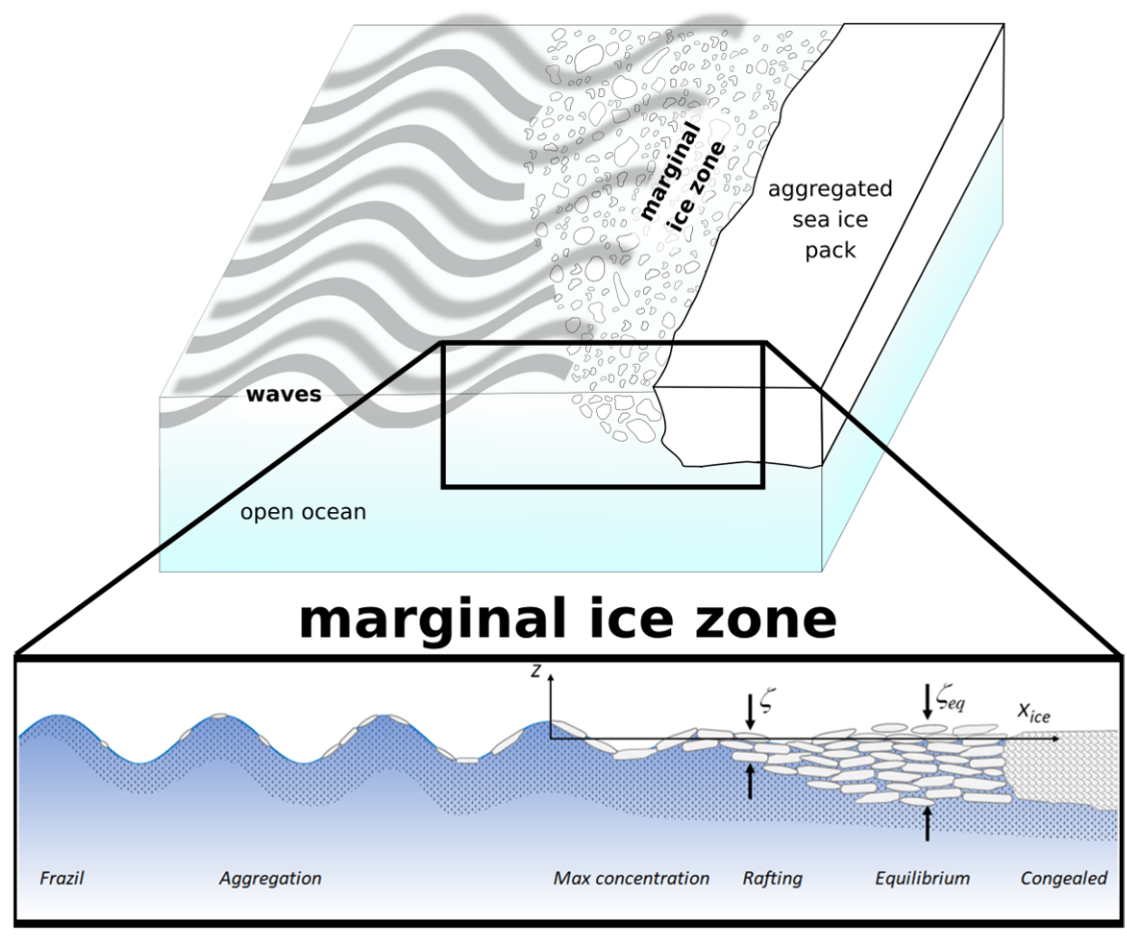 MIZ Study Project Summary
The MIZ Study is multi-disciplinary science, probing natural pathways of crucial elements within coupled systems.
The MIZ Study focuses on numerical modelling and detailed observations of system interactions.
These data will be used to calibrate Earth System models to Southern Ocean conditions, thereby tangibly improving forecasts of climate change impacts on ecosystem functions and enhancing weather prediction.
The research is critical due to complex interactions with Earth system components. Seasonal cycles are driven by sea ice expansion and retreat. Sea ice isolates atmosphere from ocean and affects flux of momentum, thermal energy, freshwater, and gases.
The effectiveness of sea ice in regulating the carbon cycle remains a topic of discussion [Gupta et al., 2020]. However, the role of Southern Ocean sea-ice in supporting primary production [Taylor et al., 2013] and Antarctic krill is now well accepted [Kohlbach et al., 2017].
The boundary between ocean and atmosphere is the interface for exchange. Processes that govern the (upper) ocean-sea ice-snow-atmosphere interactions determine Southern Ocean circulation, heat, and acidification.
RSV Nuyina will be a manned and autonomous observatory. Sensors include a Rhoen mast deployed downward from the Forward Outboard Deployment System [FODS] and a complete sensor set for eddy kinematic measurements of the ocean-ice-snow-atmosphere boundary.
The MIZ Study will provide a direct opportunity for Australia's expanding space sector to adopt Earth Observation science support as one of its future pathways. Such collaborative and compliant research builds partnerships across government, university, industry, and environmental organisations.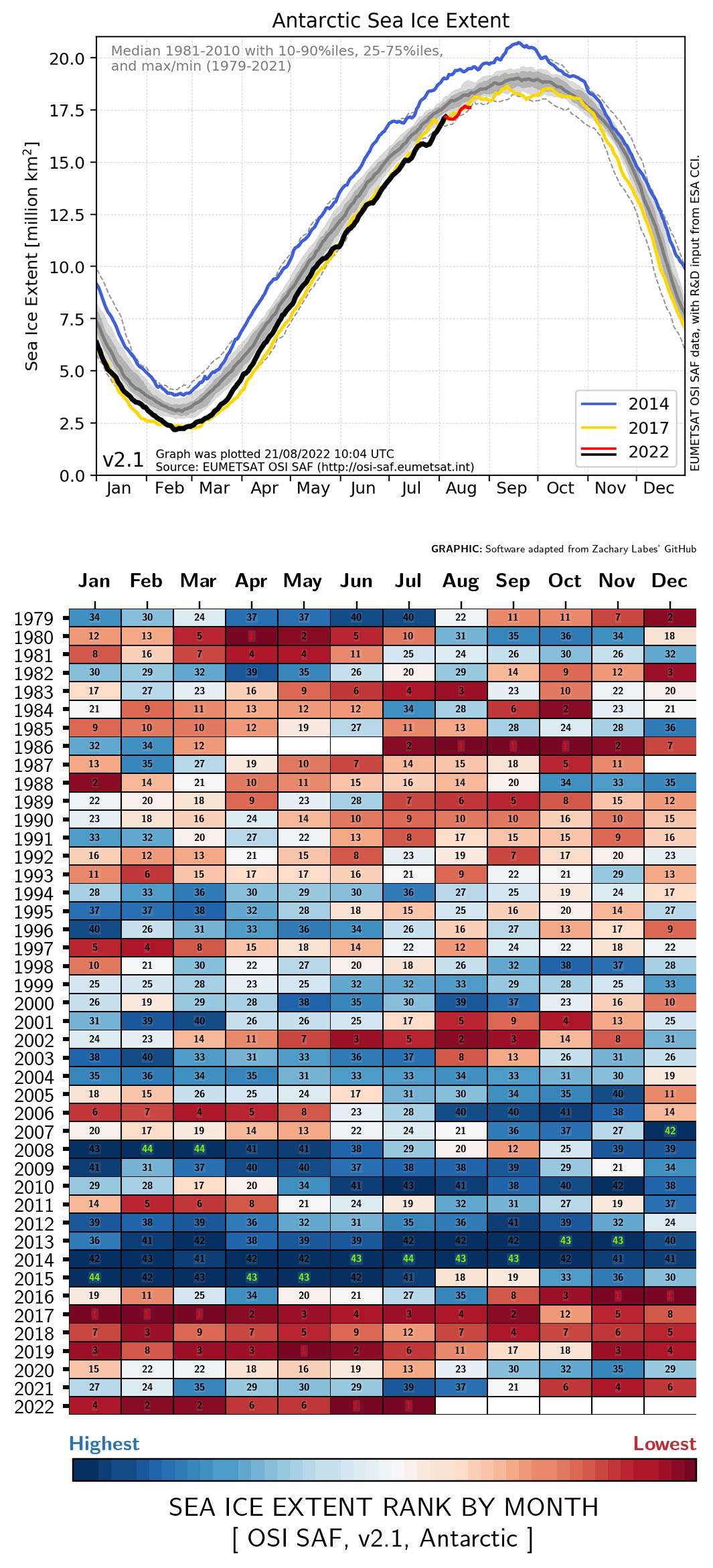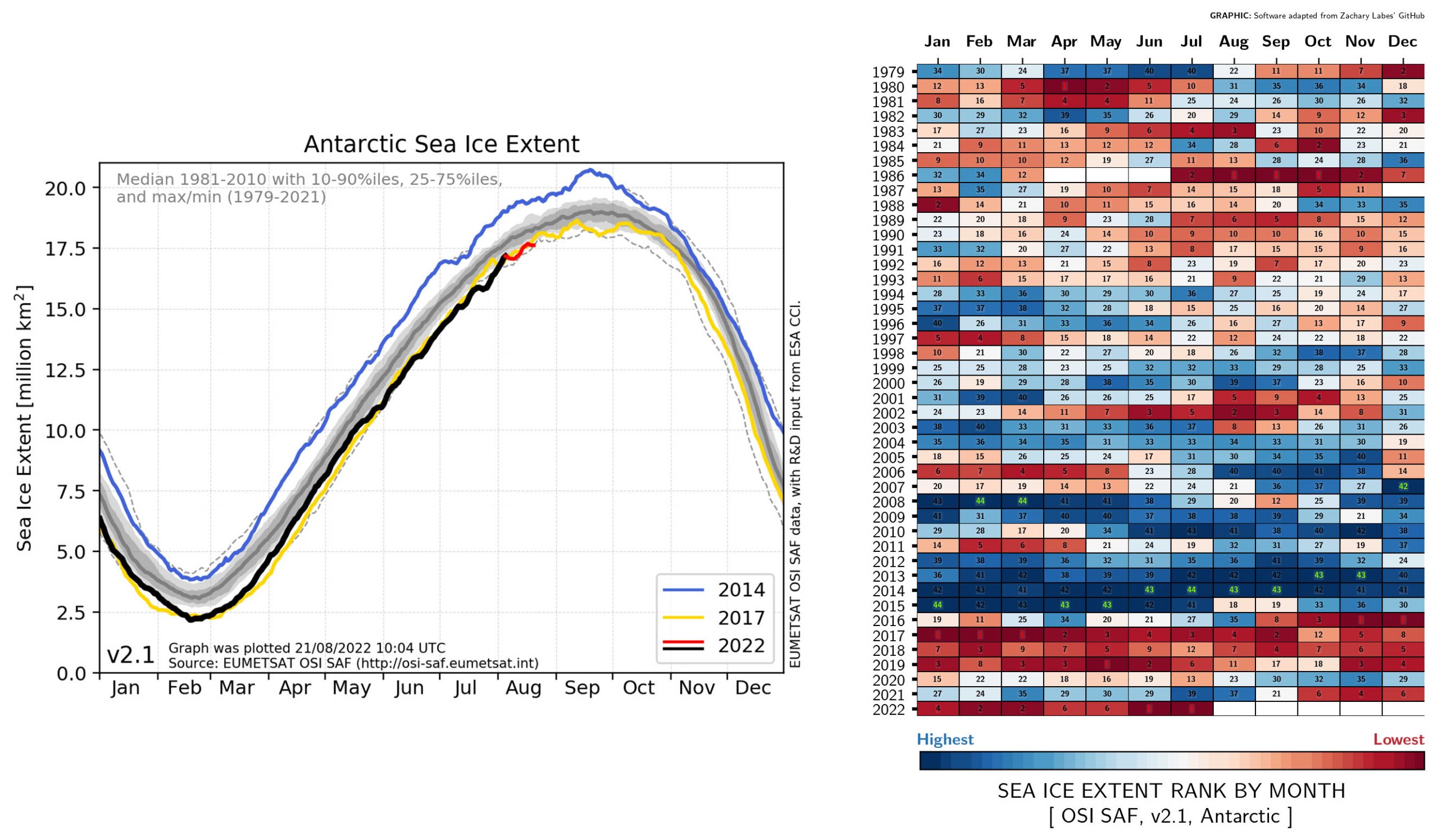 Scientific management of the MIZ Study has four tiers.
Project coordination
Individual researchers and research groups from ACEAS and AAPP, coordinated by Dr. Petra Heil (AAPP) and Dr. Delphine Lannuzel (ACEAS).
Work packages
The projects are organized around thematic work packages [WPs]: Each WP has two leads to facilitate the cross-fertilisation of ideas.
Science Steering Group
A Scientific Steering Committee from ACEAS and AAPP oversees the integration of scientific objectives and ensures strategic alignment and timeliness of tasks.
Science Advisory Board
Outside ACEAS and AAPP partnerships, an Advisory Panel of leading international researchers provide
Independent scrutiny of the project objectives, methods, and progress
A sounding board for strategic decisions
Review of excellence, relevance, and timeliness of research outcomes
Broadcasting of EAMIZ outcomes to the wider international science and end-user communities.
The Australian Antarctic Program Partnership (AAPP) is a partnership of Australia's leading Antarctic research institutions supported by the Australian Government Antarctic Science Collaboration Initiative. The AAPP will improve our understanding of the role of the Antarctic and Southern Ocean within the global climate system and its implications for marine ecosystems.
The Australian Centre for Excellence in Antarctic Science (ACEAS) is a collaboration between Australian universities, government agencies and international research institutions supported by the Australian Research Council (Grant ID SR200100008). The goals of ACEAS is to help the world community prepare for climate risks emerging from East Antarctica and the Southern Ocean by integrating knowledge of the ocean, atmosphere, cryosphere and ecosystems, and their interplay.
Colleagues in partner projects (AAPP and ACEAS) link to space agencies supporting Earth Observations and Numerical Modelling (hindcasting, forecasting, and climate simulations).
MIZ Study research contributes to the following international activities:
Collaborators include:
The MIZ Study finds its match in the UK-led project "Drivers and Effects of Fluctuations in sea Ice in the ANTarctic" [DEFIANT] in the Weddell Sea on the RSS Sir David Attenborough [BAS], and regular research cruises led by the Alfred Wegener Institute [AWI] on the FS Polarstern.
MIZ Study data will be used to develop, calibrate and validate Earth System models.
The suite of data variables caters to:
assess satellite products
calibrate and validate ('cal/val') remote sensing
inform planned missions.
Planned space missions include:
European Space Agency [ESA]'s RADAR altimeter CryoSat-2 simultaneously with National Aeronautics and Space Administration (NASA]'s LASER altimeter ICESat-2.
Both missions provide repeat observations of sea-ice freeboard and total sea-ice surface elevation, from which we extrapolate sea-ice thickness.
Similarly, ESA will run the Cryo2ICE project, changing the orbit of CryoSat-2 to align with NASA's ICESat-2 over Antarctica to collect RADAR and LIDAR measurements of the same sea ice at nearly the same time.
ESA also plans the Copernicus Polar Ice and Snow Topography Altimeter [CRISTAL] mission, carrying both a dual-frequency RADAR altimeter and microwave radiometer, to measure sea-ice thickness, overlying snow depth, and total sea-ice elevation.
The purpose of the MIZ study website is to plan and implement the MIZ Study project in a forum that is collaborative, open and FAIR (findable, accessible, interoperable and reusable): As such, this website is and will continue to be a work in progress.
At first, this website is a framework – an empty 'wireframe' flagging aspects of scientific planning that each work package will need to address and then compile to achieve an overview of the voyage.
Whilst we didn't say 'led from the bottom-up', if everyone agrees on a way to communicate, and then participates by detailing their requirements in the forms to be provided via that portal (e.g. Air table), then
the communication / management process will facilitate individual researchers and research groups (project teams) realise their goals.
When plans for each project element have been developed, the website will be the place to share those plans.
Then, during the MIZ voyage, as the objectives are being accomplished, the website will track those milestones through data processing and data description to data sharing according to the data management plan.
This website will include both scientific and logistic methods for the MIZ Study.